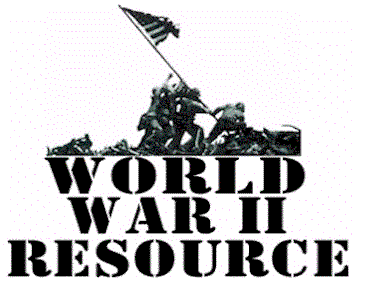 YOU ARE VISITOR#
SINCE SEPT.25, 1998
---

THIS SITE IS UNDER CONSTRUCTION
At 7:55am on Sunday December 7th 1941, the second world war began for the United States. The American peoples hope to avoid the war, lie burning at the bottom of Pearl Harbor with a large portion of the U.S Pacific fleet.
This page is dedicated to all those who fought in the single most destructive war in the 20th century. it is our hope that this page will cover all areas of the war from 1939 to 1945. this page is under construction, so please tell us what you would like to see here. and I would like to invite any veterans of the war, from any side of the conflict to send us your stories, so that we can publish them here for the world to see, and for all the generations to come to remember what happened and most of all so that nobody forgets your sacrifices.

The sections below are not complete yet. It may take a while, but I hope to have them completed sooner than I think. go ahead and take a look if you like, and let me know what you think.
For now I have put up some pictures for you, until I get this page a little more organized and figure out just what to do next. please let me know what you what to see.
THANK YOU
Click on any of the images below to see a larger version

The USS Arizona burns after the Japanese attack at Pearl Harbor

A Frenchman Cries as German troops march into Paris on June 14,1940

German soldiers carry ammo forward
American B-17's on one of the first "big" bombing missions into Germany

American Anti-Tank crew returns fire on Germans who have attacked their gun


An American F6F Hellcat prepares for take off from the USS Yorktown (Note::the spiral you see is caused by the prop moving through the moist air)
40 mm Anti-Aircraft guns aboard the USS Hornet open fire

American F4U's and F6F's fly in formation over the USS Missouri during the Japanese surrender ceremony on Sept 2, 1945

RMS Queen Mary Returns American troop to New York around June of 1945
Well that about does it for now I will be adding areas later and I hope to be updating often, thanks for your visit, and come again soon